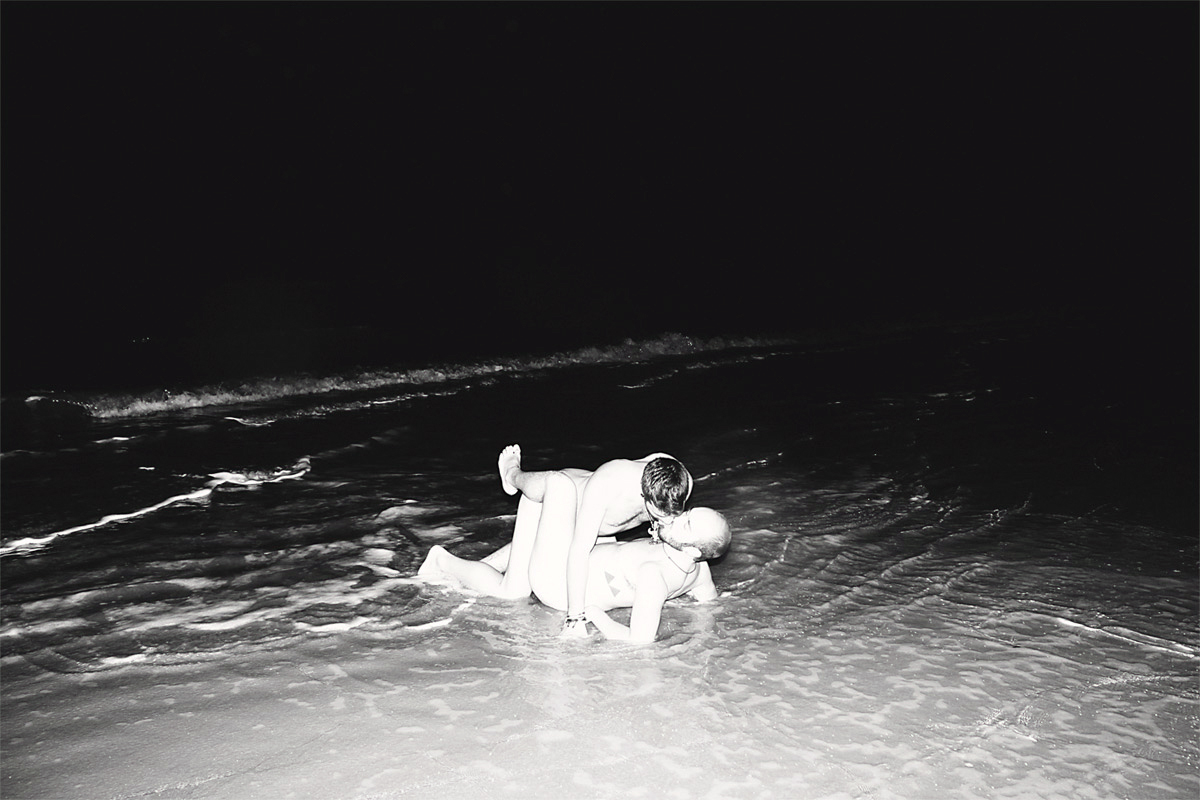 Lovers
Photography by
Anthony Leo
Greetings from the Isle of Palms, a quaint beach resort just about a half hour outside of Charleston, South Carolina. Apparently the location on the Eastern seaboard of America inspires some serious romance. This photo, which was a kind of 'From Here to Eternity' moment for the two shameless lovers, was taken at approximately 3 AM in the morning.
With its conservative politics and lack of Southern hospitality, one might not think of South Carolina as the ideal holigay retreat.
Anthony, who works as a laser technician, and his student boyfriend live in Detroit. Those two were in desperate need of a secret love holiday, so they escaped to a friend's beachfront house, got drunk and rolled around in the crashing waves like they just don't care.
Published on 06 April 2012