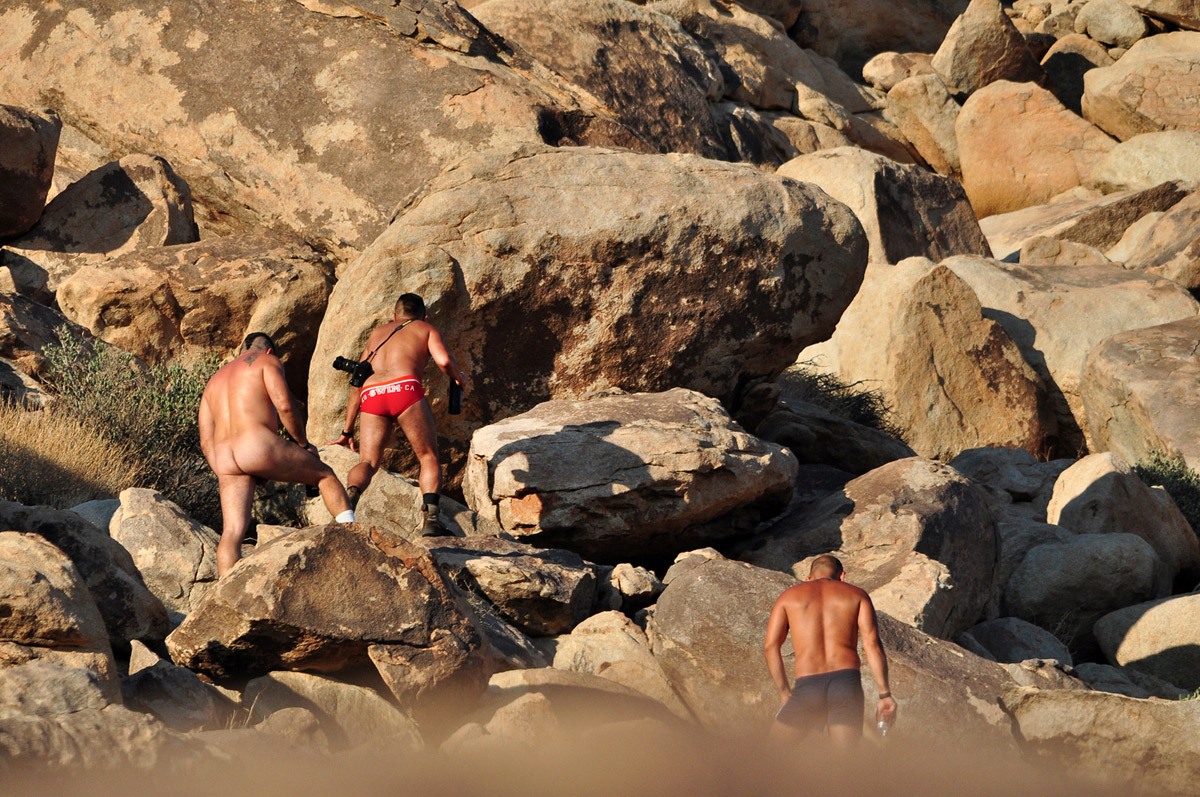 Joshua Tree
Photography by
Patrick Lee
For those who love pride, but hate the crowds: the 6th Annual Joshua Tree Gay Pride Festival will be expecting a modest 3,000 attendees. That's just a fraction of the 400,000 that clogged West Hollywood last weekend. Is there another national park that can claim to have it's own pride festivities?
Expect most of the action to be happening on the fringes of this artsy shanty town, conveniently located down the road from a U.S. Marine Corps base. Over at The Station (a newly-restored gas station from goodtime guys Glen and Steve, whose infamous Boulder Bust parties have been drawing homos from L.A. for years) the party goes 'til sunset.
The Station's Third Annual Pride Party is happening Saturday, 14 June 2014 from 2 to 7 P.M. at 61943 Twentynine Palms Highway in Joshua Tree, California.
Published on 11 June 2014